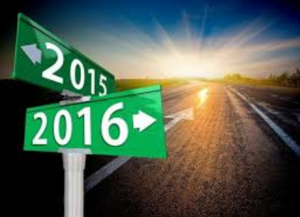 New Year's Day is nearly here and offers the promise of great things to come in the upcoming year. Take advantage of the last days of 2015 and get your business in order.
Here are two key steps to make 2016 Amazing.
Review 2015
Most people will push right into the New Year with no thought of what happened in the past year. First you need to check your financials numbers and see how well they tied to your 2015 plan. I'm sure you also had some great wins, some mistakes were made, relationships came and went, and  lessons were learned. Take time to consciously reflect upon the major wins and losses of 2015. Ask yourself the following questions:
What can I do to make more sales?
What can I do to increase profit?
Are there expenses that can be reduced or eliminated that will not affect business growth?
What were my main successes and how can I do it again in 2016?
What were my major failures and how can I avoid them in 2016?
Who else helped create successes or failures for the company?
What are the areas I need to improve to make 2016 better?
Plan 2016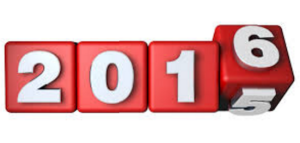 It's important to set your goals for the new year now. Financial goals, daily / weekly / monthly operational goals, project goals, growth goals etc. I then would recommend you to map out 90 days at a time in a very detailed format. Once I'm half way through the 90 days I like to have my next 90 days mapped out in detail. To help execute your plan you should do the following:
Take Action Daily – The only way to get any sort of result is to take action towards a goal. By taking action every single day you create momentum.
Celebrate Small Victories – Getting to where we want to go that we forget to enjoy the journey and celebrate the small victories along the way
Learn From Setbacks – Setbacks and failure are a part of accomplishing anything worth doing in life. Setbacks are usually opportunity in disguise and we have to remember that sometimes we'll take 2 steps back in order take 20 steps forward.
Always Keep Moving Forward – Many people tend to give up on a goal when they feel stuck or as though there is not light at the end of tunnel. One of the best ways to get past this is to adopt that attitude belief that when you feel the most frustrated and most ready to give up, you're on the verge of a major breakthrough. It would be a shame to make so much progress towards a goal and abandon the pursuit in your final hours. Often, accomplishment occurs on the final hours of a goal.
Thanks to all of our clients and friends for supporting us in 2015.  We plan to bring you even more value in 2016.

Google+