The Biggest Training Event in the Home Business Industry, No Excuses Summit 4, Returns to Las Vegas Featuring the Biggest Producers in Direct Sales, Network Marketing and Internet Marketing!
The No Excuses Summit 4 is a NO PITCH EVENT.  There will be no selling from the stage, unlike most other conventions.  The No Excuses Summit 4 has cemented itself as THE MUST ATTEND EVENT OF THE YEAR, committing itself to delivering the absolute best training and networking in the world.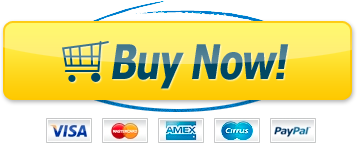 UPDATE: TICKETS ARE ON SALE RIGHT NOW for No Excuses Summit 4!
They will be available until April 5, 2013…. Go Grab Yours Now and Check out the BONUSES and Speakers for this mind blowing event! 1 Ticket is $297 and a pair is going for $497. Get yours before they go up to full price after April 5th, 2013.
Pre-Sale Discount Tickets are currently LIVE, where you can get 40% OFF the Retail Prices for General Admission and VIP… We picked up our tickets for No Excuses 4 back in January when they were 2 for $197 and the No Excuses Summit 4 tickets are already up in price to 2 for $447.
Take a Look at some of the Testimonials from No Excuses 3, 2012…
Greg Gomez III, founder of MLM Business Blueprint (also a speaker and winner of the 2012 Experts of Experts at No Excuses 3) had this to say…
Rhonda and Brian Swan, of Unstoppable Family Share How No Excuses Transformed Their Business!
No Excuses Summit 4 has already secured some of the best of the best speakers for this years event, and the list just keeps growing. Currently confirmed as the keynote speaker is Robert G. Allen, Author of 'Multiple Streams of Income', as well as other heavy hitters Tim Erway, Ray Higdon, Michelle Pescosolido and Todd Falcone.
Two industry upstart marketing powerhouses, Tanya Aliza and Cesar Rodriguez, have already pushed their way into earning a spot on the 2013 Expert of Experts Panel. Last year's panel showdown was EPIC and this one will provide amazing insight and value for all in attendance at the No Excuses Summit 4 Event.
Learn More Now No Excuses Summit 4
Check out …. http://www.empowernetwork.com/OneTeamLLC/no-excuses-summit-4-tickets-are-on-sale-now-may-17-19-2013/?id=oneteamllc

Google+