Happy Birthday To Us… My-Solo-Ads.com
​We are so excited to share our celebration with you!!!  Sarah and I have been in the traffic business selling Solo Ads for 3 years now, providing our amazing clients awesome high quality targeted traffic!
Lets just say it was not a quick start-up. We went through the same process many smaller solo providers do to get started by building their list. We were buying solo ads to build our list and doing swaps with other solo providers. When we thought we were ready, we started selling solo ads.
On April 17th, 2013 we sold our first 100 click solo ad. I believe it took us at least 3 days to run the 100 clicks for our first client. It took us two weeks to make our second sale. Our second month in business which was May, we made 4 sales. In June 2013 we made 12 sales and in July we sold 20 solo ads. During the month of July we were rapidly building our list and we were no longer selling just 100 click solo's, we were selling 200 and 300 clicks solo packages. If fact, we even had one 500 click solo that we sold in July. I think it took us almost a week to run it for our client. By the time we got to September, we were selling solo ads almost every day. Today My-Solo-Ads.com is one of our multi six figure income streams for One Team, LLC, delivering hundreds of thousands of clicks every year to our clients. We send out solo traffic to our clients offers and websites 365 days a year. Maybe you could be our client that we deliver our one millionth click too!
To celebrate this occasion, we are giving throwing a "virtual party" a solo ad sale for our clients to say thanks! Take advantage of our Birthday Traffic Sale
Our New Traffic Website
We have some additional exciting news to share. Sarah and I have been busy working hard behind the scenes rebuilding our My-Solo-Ads.com traffic site. Let's consider it a gift to our clients and a birthday gift to us. The new website went live Tuesday afternoon and the migration to the new website was seamless to our clients. It looks very similar to our legacy MSA website, making it easy for our numerous long term clients. We have many clients that ordered from us in 2013 and still order from us in 2016. Our new MSA site is faster, cleaner looking, completely mobile responsive and will be much easier for us to maintain and make changes to our site going forward.
Please check it out the revised My-Solo-Ads.com
Our Customer Service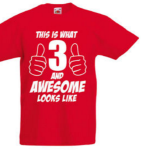 It's never going to be a better time then today to take advantage of getting some awesome high quality targeted traffic during our Birthday Sale. Plus we are still giving our Amazing 15% to 20% over-delivery just like we always do and our customer service is simply the best. In fact, Sarah and I will review your squeeze page and your funnel at no charge. We will give our professional opinion on your pages along with our recommendations that we feel you should make to improve your conversions. All you need to do is ask us to review it.
You might ask why we have been so successful with our My-Solo-Ads.com business.
It's simple…
High Quality Leads + Great Customer Service = Happy Clients 
​​​​​​​Check Out Our Happy Clients
We are always trying to provide our clients with extra value. Have you had a chance to get a copy of our new eBook? "Buy Solo Ads Like An Expert" It really a good eBook to read if you are buying solo ads. It even has a list of the 10 questions you need to ask your solo provider before you buy. Pick up your copy today. Free eBook

Google+