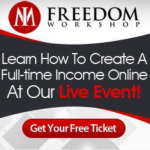 Tired of struggling each month to pay your bills? Learn how you can create a full-time income in your spare time.  Once you earn more with your new part time business than you so with your full time job, you can fire your boss. Would you like to work from home and avoid the daily commute to work? In fact, you can work from anywhere in the world with your new business.
Russell Whitney is a good friend of mine and he leads most of the IM Freedom Workshops around the world. Russell is one of top Internet Marketing trainers in the IM space. He will share some incredible information with you at an upcoming 2 hour IM Freedom Workshop in your area. Don't miss out!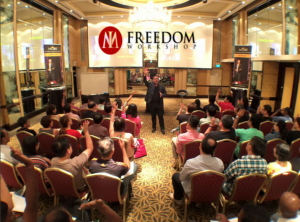 During the IM Freedom Workshop you will learn the following:
Discover a revolutionary "system" that has paid out over $55 million in commissions to people in 38 countries around the world.
Find out how to gain financial freedom through the power of this System… even if you have NO computer skills and have NEVER made a single sale online before.
Learn how you can make BIG commissions, up to $10,000 per sale just for bringing in leads. Our phone team will close the sales for you.
How to get this system for Free if you come to our local event.
Morning and afternoon sessions are available all over the world. Bookmark this article and keep checking back to find a location / date near you.
If you can't wait for the next IM Freedom Workshop in your area … Send me an email to jraspa@oneteamllc.com and we can connect and I can get you started.

Google+