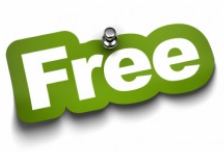 You can spend hundreds to thousands of dollars on business software to run your on-line business or  can look at alternative solutions to increase profits. Building a business presence on the web with software that has all the features you need to get your business started for free.
Software alternatives to "brand name" software that can get your business up and running quickly, with no financial investment:
There are plenty of ways you can build a business online, and you can reduce your overhead by saving money on software.  Use some of these free software alternatives, and you'd be surprised how quickly and easily you can get moving.

Google+