Some people spend months, even years before they make their first sales on line. Many peoplenever even make a sale. MTTB is a great program that will get you making sales. But .. maybe it's not happening quick enough! Maybe you might want a little help.
We have the skills and expertise to FAST START your progress with MTTB. Our Fast Start program will set up a Custom Front End Sales Funnel for your MOBE / MTTB Business in under two weeks. That's right… While you're going through your MTTB 21 step program, and working with your business coach, we will be setting up a custom front end MTTB sales funnelfor you.
In less than two weeks, you will have a custom sales funnel ready to receive traffic, giving you a Fast Start Advantage over others in the MTTB program. In fact, by having your custom sales funnel for MTTB in place, you will ensure that all the leads you paid for will be going into your list, not someone else's list.
Why Do You Need A Custom Sales Funnel for MTTB?
There are many different reasons for this. You want your potential customers initial eyeballs onyour own capture page to be unique. So they opt in and not click to leave the same standard MTTB lead capture page they have already seen 50 times. You want a lead capture page that converts at 35-45% or higher, not 12-22%.
Many lead providers do not run traffic to standard lead capture pages because they often do not convert as well as custom pages. We can even recommend where you can get high quality internet traffic, helping you get targeted leads and potential sales into your funnel, if you need help.
What Do You Get With The Fast Start Program for MTTB?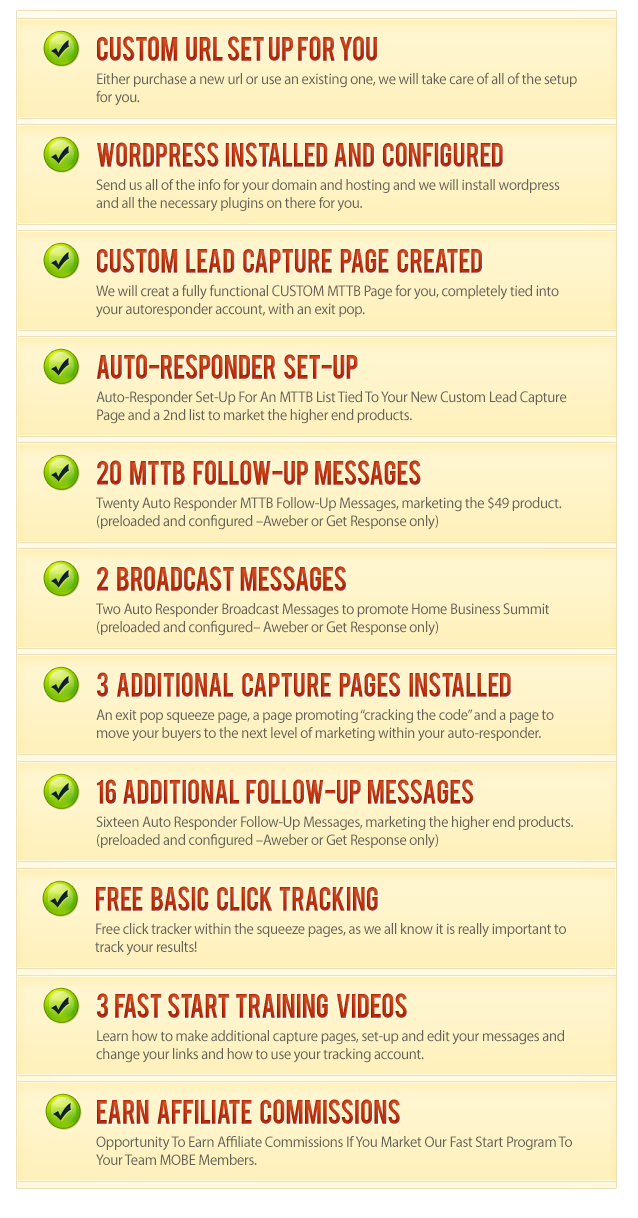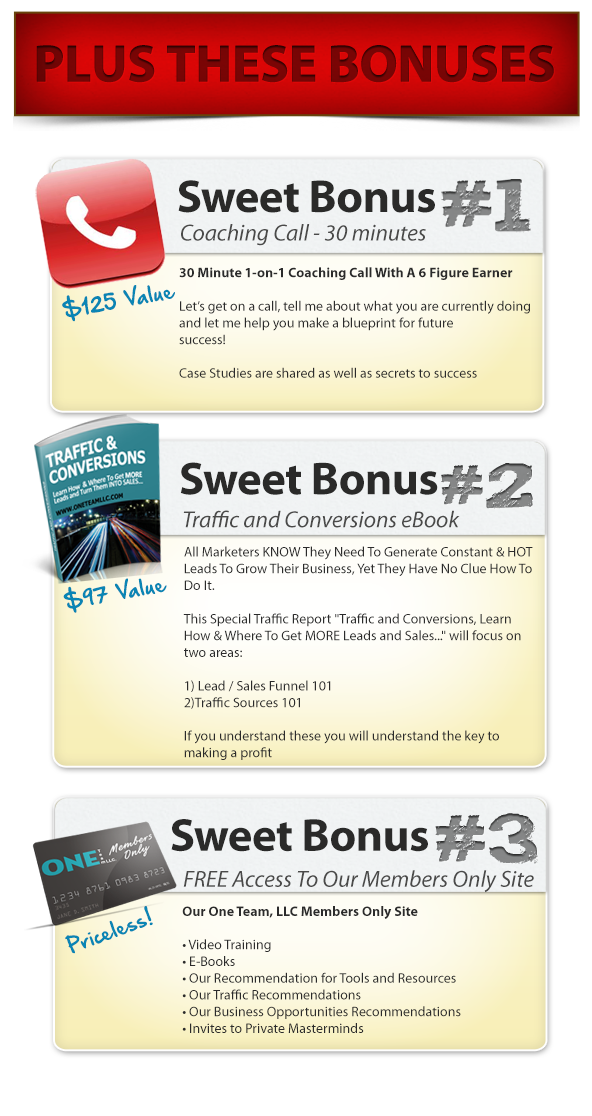 What Do You Need To Do With The Fast Start Program For MTTB?
(Note: We have incredible discounts on hosting and auto-responders so wait for our links)
Acquire or already 

own a domain

 $12 or less
Acquire or already 

own hosting

 under $8 monthly
Acquire or already 

own an auto-responder

 First month Free

,

$19 monthly after that
Acquire our recommended 

Lead Capture Page Creator

 Software

 $37 one time fee
Only Aweber or Get Response will work with this program
Then You Can Sit Back And Focus On Your 21 Steps And Driving Traffic To Your New Custom Front End Sales Funnel For MTTB. ALL Of The "Heavy Lifting, Techie Stuff" Is DONE FOR YOU!
Questions? Contact Us Here
© Fast Start Program for MTTB
Google+