All About One Team LLC
Come Get To Know Us And See What We Can Do For You!
A Digital Agency
We combine strategy, creative, and technology under one roof to help digital marketers engage their audiences in new and unexpected ways. We provide creative, strategic and technical development of various services.
Forward Thinking
Are you looking to breathe fire into your business and work with a team that's driven by their passion for pushing the limits and challenging themselves to exceed expectations? We participate in industry conferences, digest and implement the latest trends in the industry.
Problem Solvers
We are all creative problem solvers at One Team LLC. All members of the team are enabled to take a creative approach to solving problems for clients. At the end of the day, you have a group of people that you can rely on to help come up with the best solution to be successful.
Customer Support
We place amazing customer service as the cornerstone of our company values at One Team LLC. Both of us set the bar high, refusing to compromise the level of service and quality of results that our clients can expect!
Our Story
After meeting thru a mutual friend back in 2012, we have grown One Team LLC into a multi-faceted organization that continuously strives to provides amazing services and products to our clients. We strive daily to make certain that our clients get exactly what they need from us, whether that be coaching, traffic, custom funnels or anything else that we can help them with! Everyday we are coming up with new innovative ideas and ways to best serve the internet marketing community.
Branding Strategies

90%

Internet Marketing

100%

Funnel Development

85%

Traffic Providers

85%

Coaching & Training

80%

Customer Happiness

100%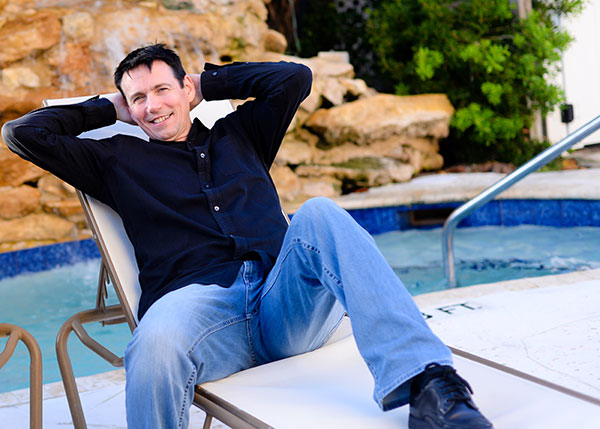 John M. Raspa
CEO
If you're meeting me for the first time, you'll soon discover I'm a very straight-forward and honest guy that gets right to the point. You see, I'm a full time Information Technology Professional and I have been for several decades. Typically, my consulting clients exceed over a billion annually in revenue. So I know what I'm doing related to advising them on how to improve their businesses. Additionally I've been a part time online entrepreneur for some time now. I use cutting-edge technologieswith my consulting clients everyday and I do the same to build my on-line businesses…
As an Senior IT Professional I realize that you cannot be an expert in everything and you cannot do everything yourself. In my role as CEO and Founder of One Team, LLC I have partnered and work with some of the best minds in the on-line marketing world. We are innovative marketing experts helping you succeed online. Remember, We Are All On The Same Team In The Game Of Life!
Almost everyone out there is looking to make a few extra dollars in today's economy. It does not matter if looking for ideas to build your existing business, looking for a new part time income or to become a full time entrepreneur. The internet offers unlimited opportunities with a low cost to get started. Its also important for you to understand when someone tells you they are going to help you make $10,000 or more by next week from an opportunity that they have for you …IT'S BS. We all get those emails. DON'T BELIEVE THEM!  Yes, you can earn money on the internet, but it takes a little time, some knowledge and the proper mindset.
See, I already earn an awesome income as a Information Technology Consultant. I have nice personal investment portfolio. I have retirement investments, real estate investments and investments in some local businesses. What am I trying to tell you? I'm not trying to show off. I'm not trying to brag. My reason for getting involved with on-line business is two fold; 1) I enjoy helping others succeed and fulfill their dreams 2)  I want to continue to build and maintain new revenue streams. In addition to that, the internet marketing business is fascinating to me. I'm working with some of the most incredibly talented and inspiring individuals in this industry.
Please understand….I'm not going to waste my time with just any business venture or opportunity, if I did not know it would eventually generate one or more successful new revenue streams.  What I have learned and pay close attention to this… if you help others, it will comeback to you ten fold in the future. I've reached this level of success by applyingsystematic business principles and processes to each and every opportunity I take part in. I've developed a formula for success thatwill allow anyone to market their business like a real professional, and thus create true success for themselves, just like l have.
It does not matter if you have an existing on-line business that you would like to grow and expand to other areas or you have an on-line business that you never earned a dime. Maybe this is day one and you want to start an on-line business. I can help you out. One Team LLC has the skills, products and connections to make you successful in the on-line industry.  So what do you need to bring to the table? Well, you will need a little time. During that time you need to increase your knowledge while your building your business.
So do you have the right mindset to do this? To earn some money on the internet? I have friends in this industry that earn $500 a month, $5,000 a month, $10,000 a month, $500,000 per year and millions per year. The commitment is really up to you, however the proper mindset really helps to make it big. I also have connections to help adjust your mindset if you need personal development help.
Let's connect and I'll help you find your new direction towards success.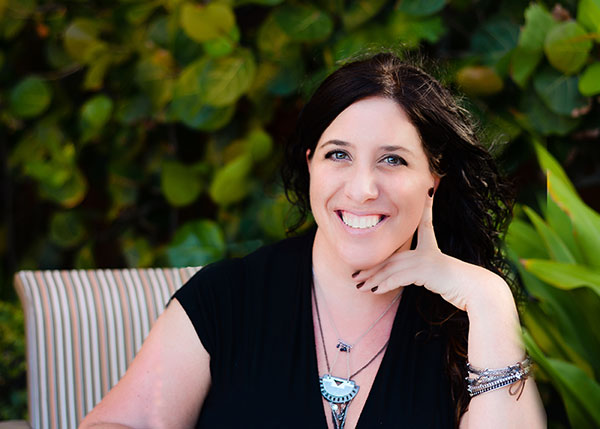 Sarah Harris
Partner & Designer
Sarah spent the first ten years of her career as a High School Art Teacher in New York, Guam and Florida. She then founded New World Scribes, a graphic & web design company which gave her the ability to work at home.
Initially, New World Scribes worked with offline local clients and eventually expanded to online clients. In 2012, Sarah started working with One Team, LLC focusing on graphic and web design.  In 2013, she helped launch the One Team, LLC Solo Ad company, My-Solo-Ads.com. Later that same year she became a partner in One Team, LLC.
Today Sarah splits her time between running her NWS Graphic & Web Design Business and managing much of daily operations of One Team, LLC. She also plays a vital role in our new product development and introducing new technologies to our business. Sarah really enjoys the freedom of working from home and helping our internet marketer clients grow their online businesses.
Google+