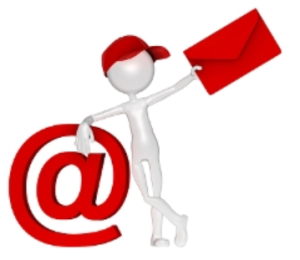 Auto-Responder software allows you to automate the process of capturing leads and building your lists (leads, buyers, etc.). When prospects fill in your opt in form, they get placed in a list as subscribers and automatic processes can be triggered. The subscribers can then be automatically walked through a step by step sequence to receive further emails. Some popular auto-responder software used by internet marketers: Aweber, Get Response, GVO, IContact, and Infusionsoft just to name a few.
Email follow-up Tips
Align your email follow-up list content with your squeeze page

Consistent content keeps things simple for your subscriber
Visually everything should look the same

Get them to open your emails – the key is the subject line

Short and descriptive subject lines work best around 50 characters
An element of curiosity can increase your open rate
Make sure it's relevant to them and valuable
Test your subject lines

Provide valuable content in your emails

Let them know a little about you and your business in the first email
Give usable content right in the emails
Give downloads for eBooks and links for video training
Build excitement about tomorrow's email to help increase open rates. Give them a hint of what coming next.
Keep your emails short and to the point.
Don't try to sell in all of your emails, create trust between you and your subscriber
Make clear and compelling call to actions in your emails

Create 2-3 call to actions in every email.
Also get them to reply to a few of your your early emails – this can help you stay out of spam folders and the Gmail promotions tab

Make sure you personalize your emails

It will increase engagement by 22%
Using people's name gets their attention and immediately makes your email seem more useful and relevant.
Personalize your subject lines and email body in some of your emails
Add your picture and contact information in your closing
Add a PS and sometimes PSS to provide additional information to your subscribers and sometimes links

If your auto responder has trigger capabilities, create triggers to build segmented subscriber open and click lists. Also consider immediate email sends on your triggers in addition to building your segmented lists.
Everyone's inbox is overflowing with emails. You should be honored that people have opted into your list and are happy to receive your messages. Each subscriber has given you a vote of confidence. Never take anyone's attention for granted, because everyone's time is precious. Week in week out  prove your value to your email subscribers.
Check out our article Tips For Shy People Getting Ready to Attend a Live Event  http://oneteamllc.com/tips-for-shy-people-getting-ready-to-attend-a-live-event/

Google+